tcpfilms » homepage
Tempestas et Caelum Productions
Stinging Dust & Forgotten Lives Returns on Local PBS
As part of Eastern's Booth Library program and exhibit, "Dust, Drought, and Dreams Gone Dry," WEIU-TV in Charleston, Illinois will be airing the 2008 documentary film, "Stinging Dust & Forgotten Lives: The Dust Bowl," produced and directed by Cameron Douglas Craig and former 2010 graduate, Kevin H. Jeanes, in January 2016. Craig is also keynote speaker for the library's program and will speak on January 21 at 7 p.m. in Booth Library on Eastern's campus.
The film delves into one of America's greatest natural disasters of the twentieth century with a clear message for the future. Viewed over 80,000 times in classrooms around the world, the film continues to provide audiences an experience in the harsh living conditions of the 1930s.
Watch the film on Vimeo...Director's Cut or the Educational version.
Requiem for Earth: A New Work for Film, Chorus and Orchestra by Craig
For 20 years, Cameron Craig has been piecing together a requiem for chorus and orchestra. Never having completed it due to the lack of inspiration, he recently played the thematic piece from his documentary film, "Expedition Nature's Realm," when it dawned on him to use that theme and the nature footage for a brand new type of work with a very strong message: a death mass for our planet. The entire work will include all the footage Craig and his student cinematographers acquired over the last nine years. The footage and music together will hopefully shame us for our motives and lack of respect for the planet we have inhabited. The work is expected to be finished by the end of summer 2016.
In TCPArts :: Craig and Team are in the Final Stages of Finishing their Major Ballet Work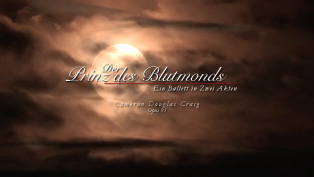 TCPFilms is venturing down another path of the arts. This time it is in creating the arts. Longtime composer, Cameron Craig and two students finished working on a new ballet production following the Lunar Eclipse and Blood Moon event this last September 2015. Read more about the ballet and the team members working on it.
Der Prinz des Blutmonds (2015)
TCPArts :: New Concerts are Now Available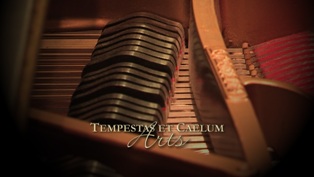 Experience the sounds of culture through the Eastern Illinois University Department of Music's ensembles featuring the Eastern Choral Ensembles, Eastern Symphony Orchestra, and the University Bands in several new series filmed on location at the Eastern Illinois University's Doudna Fine Arts Building. Watch and listen to music performed by these exceptional student ensembles under the direction of Richard Robert Rossi, Ph.D. and Alicia Neal, Ph.D.
Major Film, Expedition Endurance, Still in Production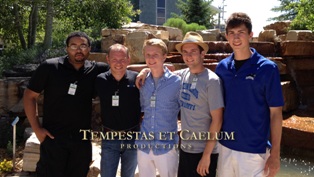 Between May 18th and May 30th, five members of TCPFilms traveled 5,530 miles to learn about water resource management in the Southwest United States. Along their journey they met with water resource managers, a president of a water agency, Bureau of Reclaimation public affairs person, and residents and farmers of Huron, California. The story of the members of the TCPFilms Family is an amazing one with first-time visits to new states and eye-opening first-time experiences in the Rocky Mountains and various national parks like Grand Canyon, Yosemite, and Rocky National Park. Read about their experiences on our Facebook page.