tcpfilms » homepage
Tempestas et Caelum Films
Geographers Present Quarterly Magazine, "Illinois' Skies"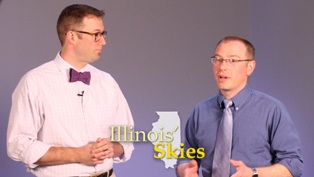 EIU professors, Cameron Craig and Chris Laingen, worked together to present a new half-hour show for WEIU. The duo presents enlightning topics about weather and climate in Illinois, the Midwest, the nation, and the world. In the latest edition, Vernal Equinox, Craig and Laingen present cloud classification, the drought situation in California, and the infamous Polar Vortex. "Illinois' Skies" marks the eighth film production of TCPFilms.
Page & Craig Investigate the Effects of Drought in California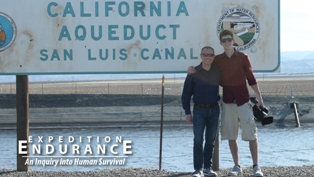 Drought east of the Rockies is much different than drought west of the Rockies. While the lack of precipitation in the Midwest affects crops and water supply in rural regions, drought impacts farmers and agriculture in a serious way that leads to unemployment.
Project directors, Cameron Craig and Nate Page, traveled to the Central Valley in California to talk with water officials about the influence of drought on agriculture and urban centers. Read More...
New Members of TCP Films will Head to the Southwest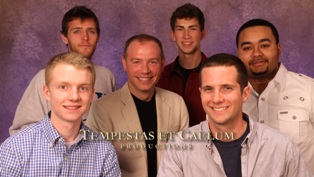 Since the major drought of 2012, water resource availability has been a serious concern among environmentalists, farmers, science educators, and concerned citizens here in the Midwest and throughout the world.
At the beginning of each semester, Cameron Craig, geographer in the Department of Geology/Geography, asks his classes the primary question that gets to the essence of the situation, "how will we all endure as water resources dwindle with a changing climate?" With puzzled expressions, he sometimes gets a single response, "there is no concern, we have plenty of water." This statement concerns him as an educator even though he provides examples of Indian populations in India standing in line with buckets in hand in the early morning to obtain the day's water supply or showing satellite images of the Aral Sea in Russia shrinking significantly since 1989. Mr. Craig has also explained the story of the dwindling Colorado River that no longer reaches the Gulf of California or the drying up of the acquifer under Arizona and New Mexico. Telling stories of the problems provides some idea of the future dangers from plundering the water supply but change is slow among the youth who will manage our environment for future generations.
Learn more about the film and the project...

Expedition Nature's Realm Provides a Timeless look at how we Coexist with Nature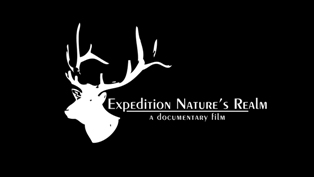 "We are nature. It is in our blood. It is our religion, our existence. Without it, we are nothing," is the line from the seventh episode titled, "The Full Circle." It explains the importance of coexisting with nature for the purpose of protecting it for our future children. The film explores the many facets of who we are with nature. Without trying to tell the viewer how they should think, the film only poses the questions in a philosophical manner so that they make up their own mind of how they consider coexisting with nature.
Watch and learn how you can revitalize your coexistence with nature.